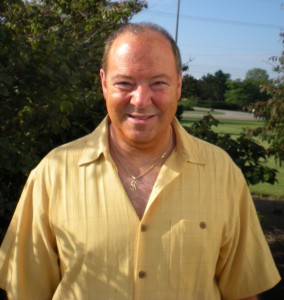 Jeff Levine, Owner
Jeff Levine received his B.A. from Miami University of Ohio. Jeff has been the President of the Jaykee Athletic Corporation and the Fitness Brokers Company since their inception in 1989.
Jeff's area of specialization in the Fitness Industry includes facility design and commercial equipment sales to the multi housing, medical, corporate and education sectors throughout the United States.
Jeff also has an extensive background working as a consultant and equipment provider to multiple professional sports teams.
Lenny Weiss, Sales of New Commercial Fitness Equipment

As a double cancer survivor (squamous cell carcinoma of the throat and non-Hodgkin lymphoma) Lenny Weiss knows how important it is to be physically fit. "You have to be in good shape to withstand the chemotherapy and radiation treatment." His experience as a football player and wrestler at Ohio State gives him a good feel for what kind of equipment you'll need to accomplish your goals, whether it's aerobics, muscle strengthening, or range of motion that you desire, Fitness Brokers has the right piece of equipment for you.

Doug Graham, Sales

Cleveland Area Born and Raised. Browns , Indians, Buckeyes and Cavaliers fan.
Doug has been around sports specifically football as player and coach during most of his his lifetime.
A people person who wants to see the end user happy with the purchase and develop partnerships.
Established as a sales leader in his industry over 25 years.
In memoriam: Gene Weiss Nov 23, 1934 – January 15, 2015

Gene Weiss graduated from Ohio State University with a degree in Physical Education. Gene had a long career as a wrestling coach, including coaching for the USA Wrestling Team in three World Maccabiah Games. He was inducted into the Ohio State Hall of Fame in 1977, the Greater Cleveland Sports Hall of Fame in 1980 and the Shaker Heights Hall of Fame in 1988. Gene was a former member of the United States Olympic Committee and was the Chairman of the Ohio Athletic Commission. Gene stayed involved in athletics throughout his professional career as an owner of fitness and racquetball clubs and as a consultant for commercial fitness equipment sales.